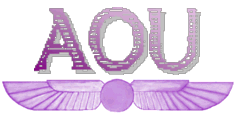 Who are we?
Local Chapters
Start a Local Chapter
AOU Dream Team
Photo Gallery
Conference 2001
Regional Events
AOU Calendar
Spiritual Food
AOU Bookstore
AOU Store
Tithe to AOU
Links
Contact Us
Welcome to the Adults Of Unity Bookstore!
This bookstore has titles from our presenters- past and present, as well as Unity books. Shopping here serves AOU,
as it tithes this ministry.
We are using amazon.com for these transactions, and if you'd like to see something here in particular, please email the webmaster.
Looking for something in particular? Search for it here

Check out these books we've got listed!
Books from Conference 2001 Presenters
Books from Various Conference 2000 Presenters
Unity and Other Great Books
Books from Conference 2001 Presenters
Barry and Joyce Vissell

The Heart's Wisdom : A Practical Guide to Growing Through Love

List Price: $14.95
Our Price: $13.45
You Save: $1.50 (10%)


Light in the Mirror : A New Way to Understand Relationships

Our Price: $13.95


Shared Heart : Relationship Initiations and Celebrations

Our Price: $9.95


Risk to Be Healed : The Heart of Personal and Relationship Growth

Our Price: $9.95


Meant to Be : Miraculous Stories to Inspire a Lifetime of Love

List Price: $14.95
Our Price: $13.45
You Save: $1.50 (10%)


Models Of Love

Our Price: $11.95

The Dragon Doesn't
Live Here Anymore :
Loving Fully, Living Freely
Alan Cohen

List Price: $14.00
Our Price: $12.60
You Save: $1.40 (10%)


My Father's Voice
Alan Cohen

Our Price: $13.95


Are You As Happy As Your Dog?
Alan Cohen

Our Price: $6.95


God's Promises
Cherie Larkin

List Price: $10.95
Our Price: $9.85
You Save: $1.10 (10%)

The Twelve Powers
Charles Fillmore, Cora Fillmore

List Price: $11.95
Our Price: $10.75
You Save: $1.20 (10%)


The Essential Charles Fillmore: Collected Writings of a
Missouri Mystic
Charles Fillmore, James Gaither

List Price: $19.95
Our Price: $17.95
You Save: $2.00 (10%)


Lessons in Truth
H. Emilie Cady

List Price: $11.95
Our Price: $10.75
You Save: $1.20 (10%)


Metaphysical Bible Dictionary
Charles Fillmore

List Price: $29.95
Our Price: $23.96
You Save: $5.99 (20%)


Conversations With God : An Uncommon Dialogue (Book 1)
Neale Donald Walsch

List Price: $22.95
Our Price: $18.36
You Save: $4.59 (20%)


Why People Don't Heal and
How They Can
Caroline Ph.D. Myss

List Price: $14.00
Our Price: $11.20
You Save: $2.80 (20%)