Sometimes when people open their hearts and minds to God, beautiful words emerge. In cases like this, we are able exprience God through another avenue: Words of Peaceful Expression.
This section of Unitics On-line is dedicated to those words, those words that come from the soul, our highest point of expression: Prayer.
Each prayer comes in two forms;
the image version (if you want images)
or the text version (suggested for slower connections).
Blessings of light and peace to you!
Featured Prayer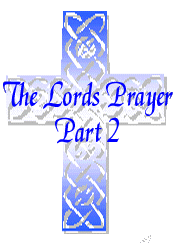 Read our Featured Prayer
This is an excellent Prayer, the second half of the Lord's Prayer.
It's from the Essenses, and apparently it has been lost for quite some time.
Image how life would be difference
if we had been praying the whole prayer the whole time!